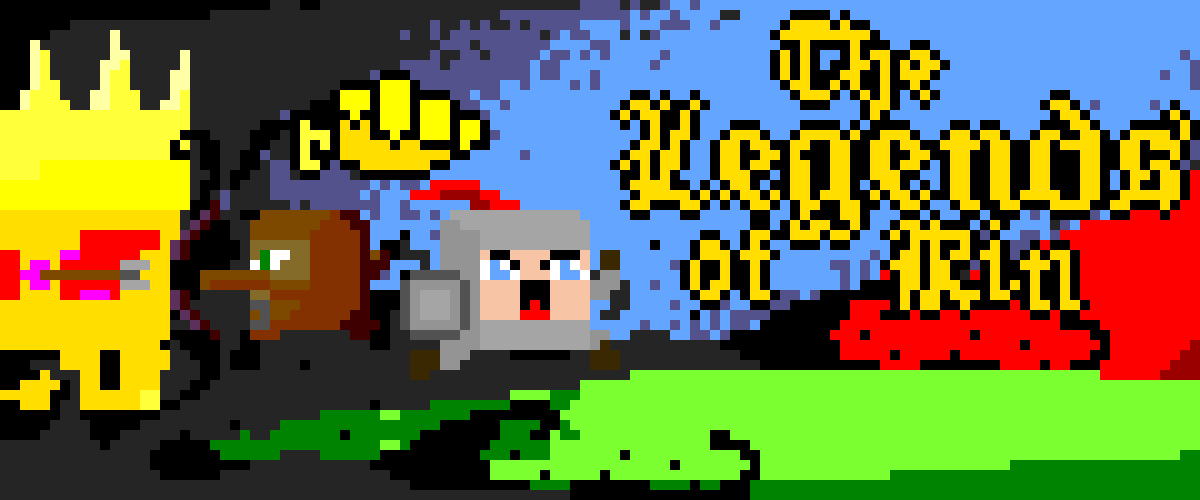 The Legends Of Kin
Update to version 0.1.5! CRASHING FIXED!
---
Version 0.1.5 is complete! Map has new icons, and a list of bosses has been added!
Not only that but we've also fixed that pesky bug that crashes the game!
The bug where your health does not carry over between levels has been fixed, and we've added a rest button for you to heal up between levels. The rest button in the future will have some rng tied to it, but for now it only heals the party.
Options have been added, implementing full screen and resolution options.
Updates Forecast for version 0.1.x:

6: Hard mode will be added.
7: Quality of life improvements, such as some iFrames after being hit.
8: In game store to be re added, including a new hidden boss.