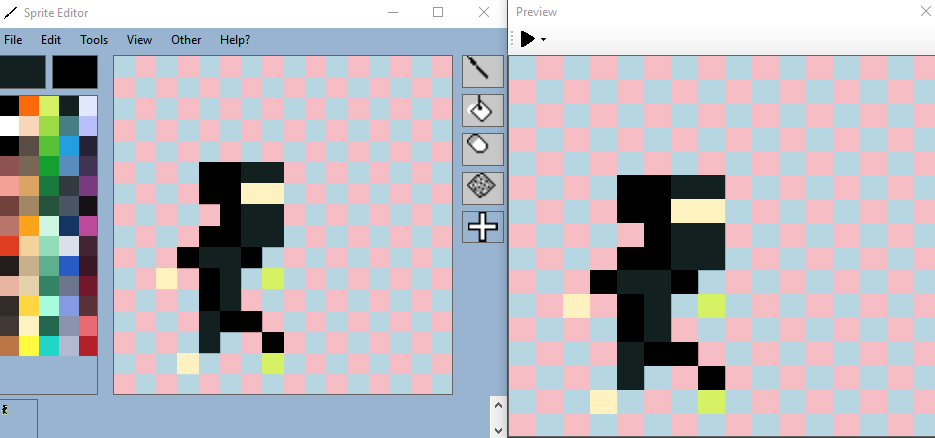 The Better Sprite Editor
Quality of life? Just think "better sprites"
---
I've moved the new frame button to under the canvas, as well as added a new debug area. This debug area will allow you to know exactly what pixel you are highlighting... It will also allow you to measure more accurately using the ruler tool. Not only that but I've also added a brightness slider to the color palette, and a new color button where you can add your own set of colors. Changing colors while one is selected will change the selected color, so I do recommend using that new color button.
This project is coming along really well, I'm using this editor for my own games now because it's actually nice to use now. The goal of this project has been, and still is to make a great editor, but with out donations, or a solid income I fear I may have to start charging soon. I don't want to, but if I don't make any money from this project I have no reason to continue... Don't worry I won't stop any time soon. This project is in-creditable to work on, and I don't see the production slowing down in the near future. All I can ask of you is to tell your friends about this program, and let them know the story behind it. Why I've decided to make my own, and why it's better.
Get The Better Sprite Editor