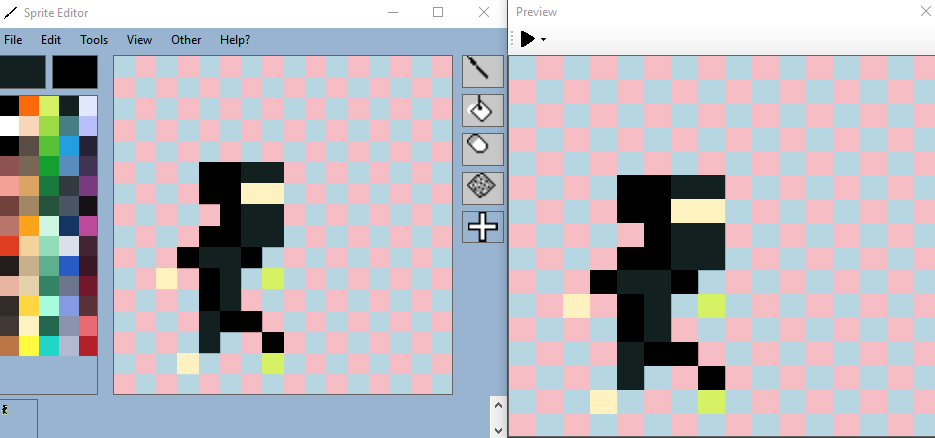 The Better Sprite Editor
Stabilized build, and added a few quality of life improvements!
---
The tileset editor was finicky and not working, it would let you make your whole tileset, and then stop you at exporting it.. Ouch.. So I fixed that, as soon as I had the chance. Sorry it took so long to get out, I just wanted to add a few other things with it. Such as the outlined selected pixel. The highlighted pixel you are about to draw will now be highlighted white or black depending on the brightness of the color you are using... Aswell as adding the color selection area. You can now create custom colors. This is a demo feature and is not complete, I plan to add a few more things, such as a brightness slider, and an alpha slider. Finally I've also added a selected color highlight to the color palette. This should make it easier to make your sprites quicker, with out having to look for your last used color.
I want to thank all of you for using this software, and would greatly appreciate donations so I can do this full time. If you would like to see what I've been doing in my free time you can check out my twitch: 15ketchyguy
Get The Better Sprite Editor