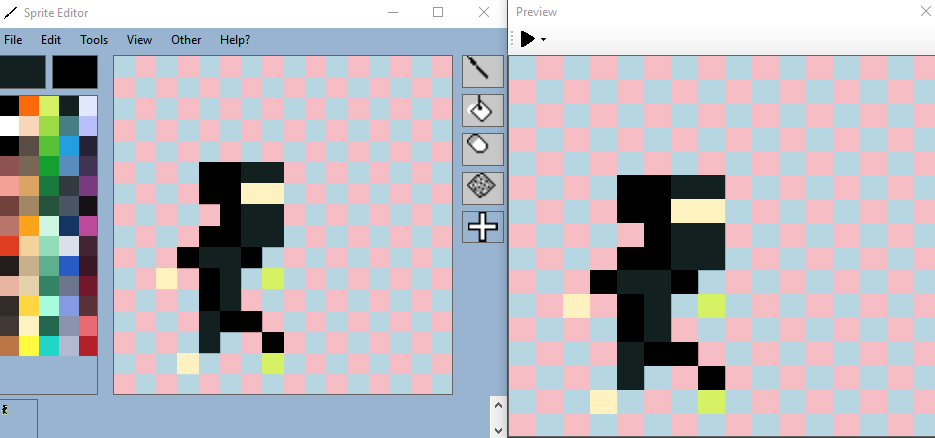 The Better Sprite Editor
Added a proper color selection area!
---
Added a new color wheel area. Optimized a load of code, and added a bunch of little quality of life improvements here and there.
Mostly code optimizations, but I couldn't just release an update of optimized code so I fixed the color selection area too.
Get The Better Sprite Editor