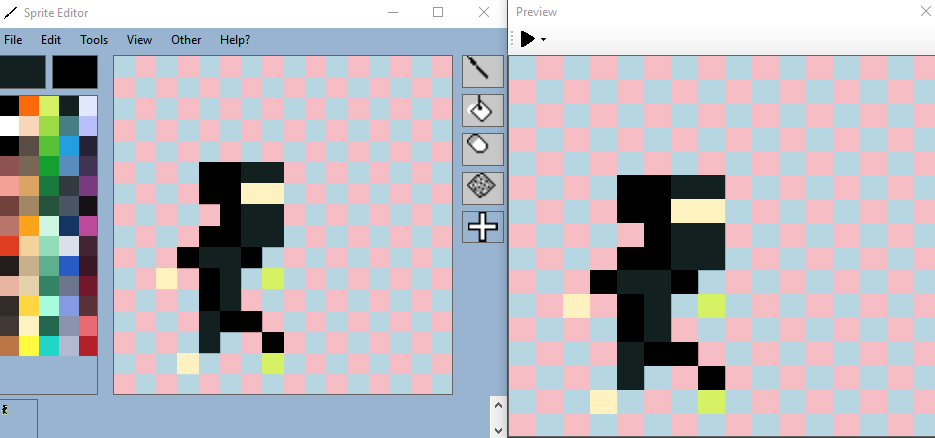 The Better Sprite Editor
Loads of quality of life improvements!
---
Fixed a bunch of bugs. One of the major ones being the fill tool going in between diagonal pixels has been fixed. Aswell as the grid breaking on whenever
The preferences have been updated, there is now a new preferences file that comes with the program. This includes a good bit of data, it is intended to be set up by the user within the editor.
A new feature for this time around is the scalable background grid.
Get The Better Sprite Editor